Address:

108 High St Barry Vale of Glamorgan S.Wales, Wales, United Kingdom

Click here to view our location.
Contact
Thanks for your interest. Please complete the form below to send us your question or comment and we'll get back to you as soon as possible!
We strive to respond to all Emails within 2hrs, need something quicker, then please call me on my personal Mobile: (44) 07879 230 897
MEET & GREET DETAILS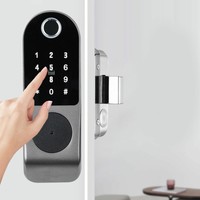 We have now for your convienance adopted Digital Door Locks, operated by key code or a Key Fob.
If you would prefer to arrive at a time more suited to you, then please send us a copy of your Driving Licence via the End to End Encrypted Service on "WhatsApp" by sending to 0787 9 230 897.
Upon receipt we will supply you with the entrance codes required.
ApartmentsWales.com
Please type the correct confirmation code.